It's definitely a more fulfilling thing to try the film yourself and get it done. Here, let's learn and discuss how to better install a sapphire screen protector.
The first thing we need to do is to clean up our phone screen. Wipe with an alcohol cloth first, then a dry cloth, and if there are fine dust or particles at the end, use a sticker.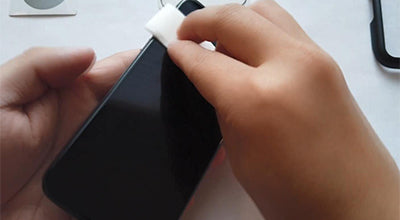 Then we install the application device, pay attention to the direction of the application device corresponding to the up and down of the mobile phone. After the appliance is installed, the sapphire screen protector can be applied directly. The applicator can help us position the screen very well, so it will automatically exhaust air when it is adsorbed.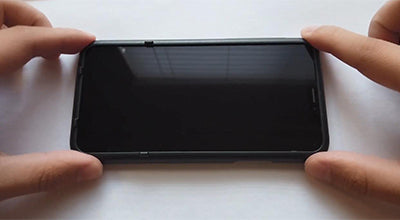 It should be noted that if there is still a little air bubbles left in the process of automatic adsorption, you can press the air bubbles and push them to the edge to discharge them. If there is unremoved dust, you can slowly peel off the film from the edge, and then use the sticker to remove it.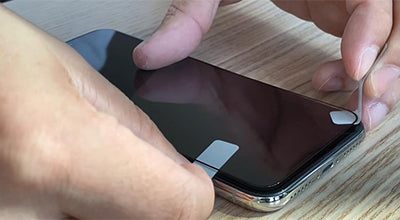 This is a basic fitting tutorial for the sapphire screen protector with appliance. The specific operation needs to be experienced and felt in the real process. If you are completely inexperienced in attaching mobile phone screen protectors, it is recommended to watch the tutorial video several times and try to avoid the installation problems mentioned in this article.
Sapphire mobile phone screen protector can protect the screen well from the threat of scratches. But that doesn't mean it's indestructible, and it may still shatter when dropped or hit hard by sharp objects. Therefore, it is recommended that users equip the mobile phone with a case, so that the mobile phone case can better protect the mobile phone from damage caused by falling.